The Montessori Method Expands Bright Young Minds
Through Self-Directed Activity, Hands-On Learning & Collaborative Play
Montessori Preschool & Child Care Center Serving Frederick, MD
Outdoor Learning Improves Focus & Independence
The Montessori method and teachers take your child out into nature to inspire them. With plenty of space to explore and child-sized tools like rakes, tongs, and shovels, your child improves focus, problem-solving skills, impulse control, and self-discipline.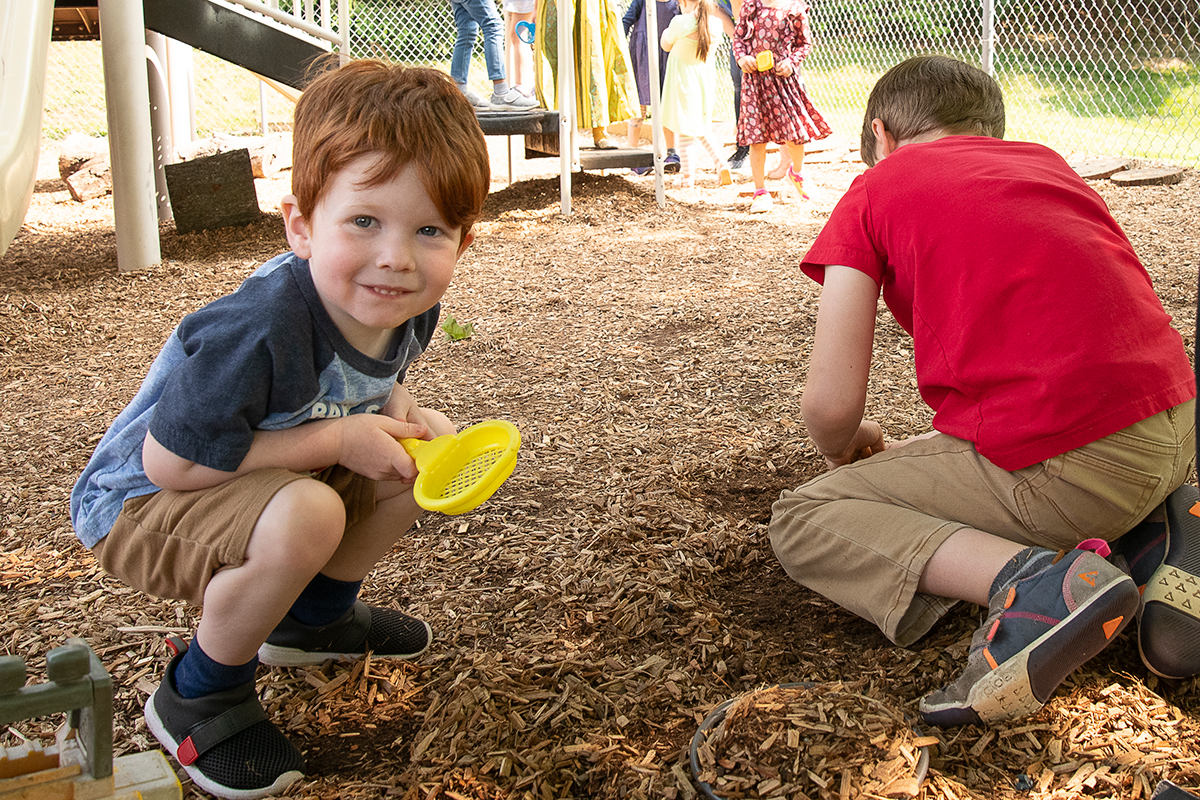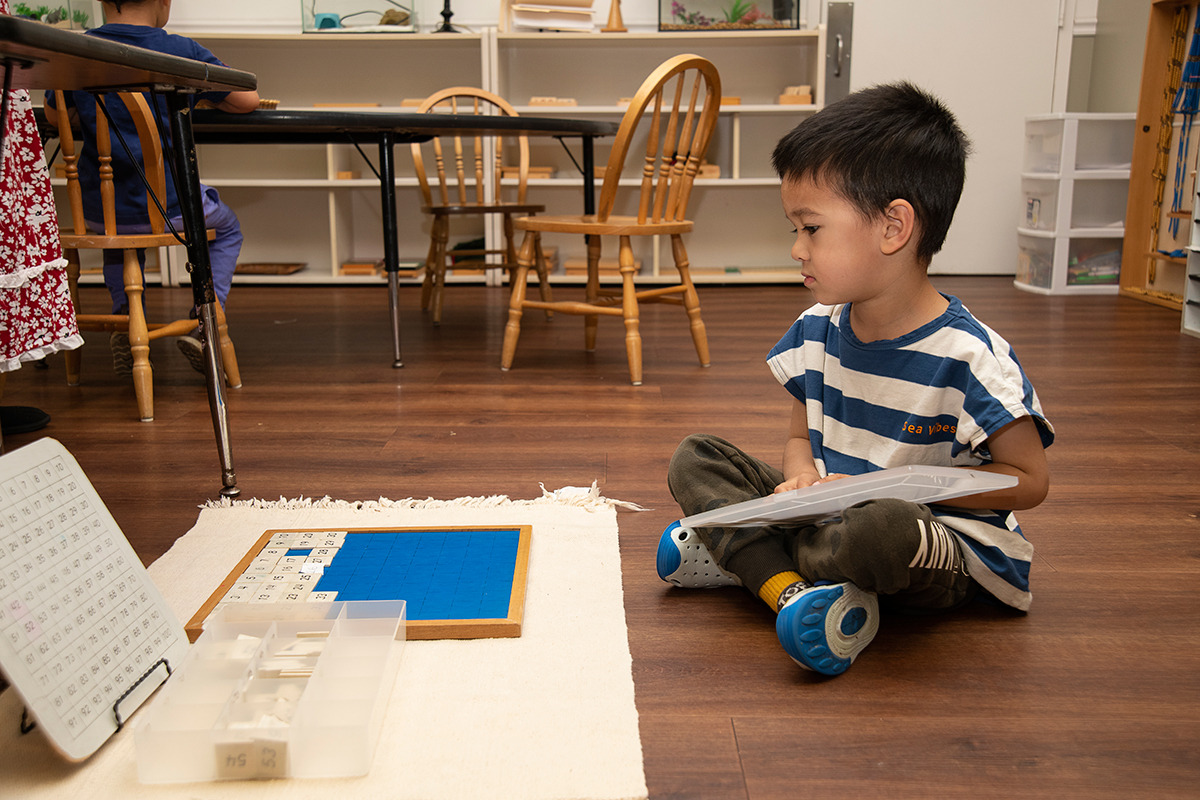 A Montessori Early Education Develops Self-Motivation Now
This is a crucial time for children to learn to "do" rather than have caregivers step in and do it for them. Being an active participant in every teachable moment, and seeing that their caregivers and teachers trust them to do it, instills a lasting sense of self-motivation and an innate understanding of success.
How Does A Montessori Preschool Differ From Traditional Preschool?
The Prepared Environment Is Like Another Extra Montessori Teacher
The prepared environment is set up to let the classroom grow alongside your child. Activities for younger children are set up as lower on the shelves, and the difficulty progresses from bottom to top and left to right. Children know where to find what they need to independently work on their preferred activity.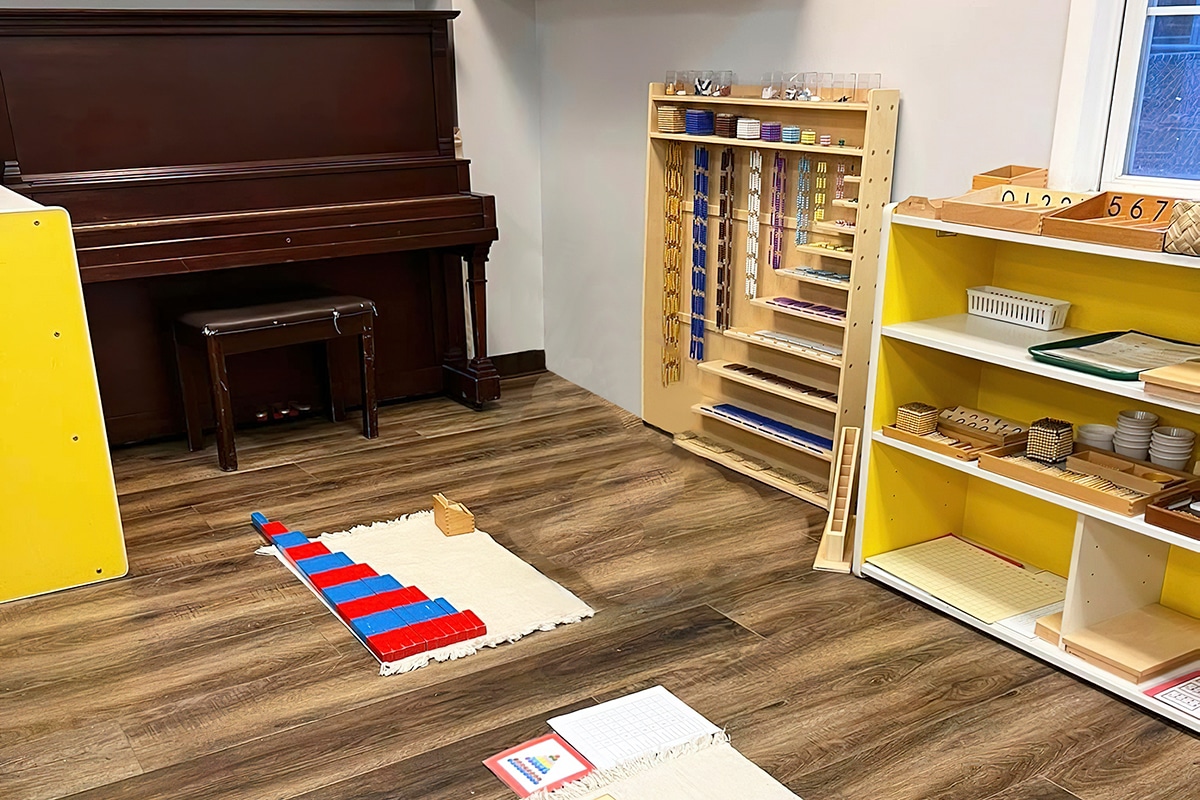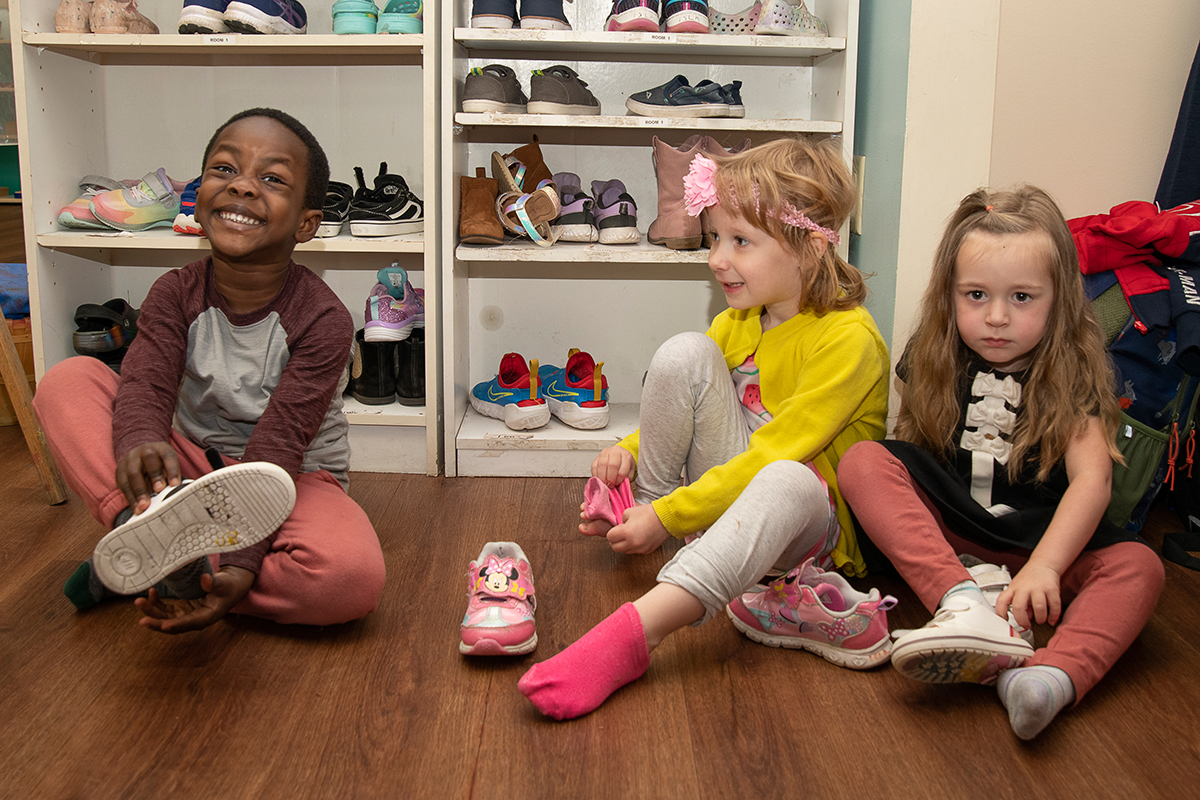 Practical Life Skills They Will Carry For A Lifetime
Your child develops essential practical skills as they practice setting the table, pouring water, zipping, buttoning, and learning how to tie laces. They strengthen their concentration, learn fine and gross motor skills, and boost self-confidence and independence with an "I can do it!" attitude.
An Inclusive Mindset Begins With Fun Cultural Studies
Venture through hands-on child-directed activities, including biology, geography, history, botany, zoology, music, and art. Cultural studies help children develop their curiosity about the world around them. The activity shown is the birthday walk, where your child carries the Earth around the sun for a number of revolutions (their age). Parents join this birthday celebration that celebrates life on our beautiful planet!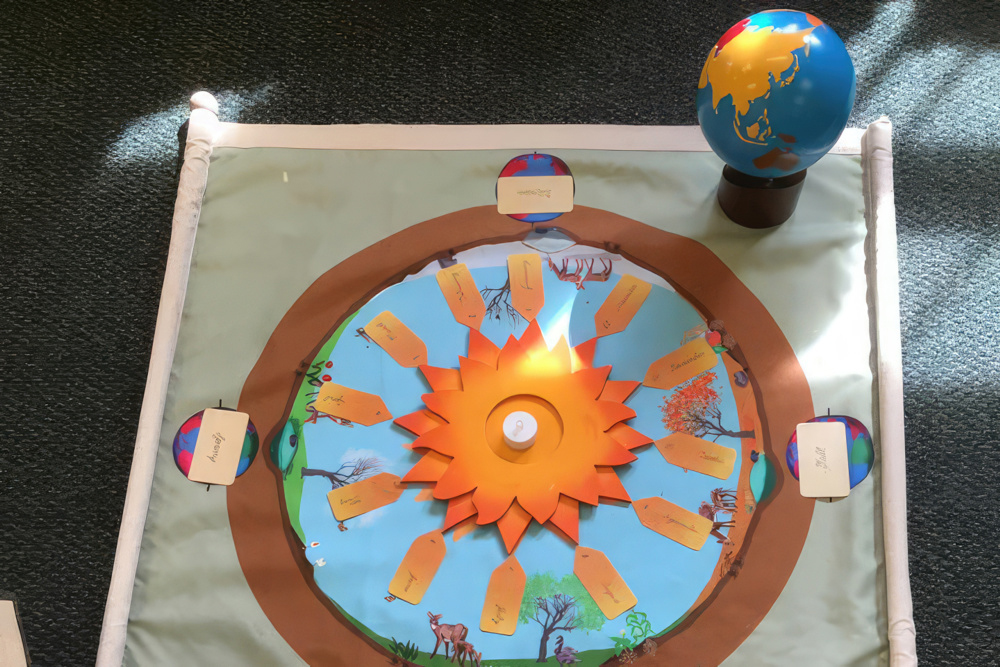 STEAM Activities Build Real-World Knowledge: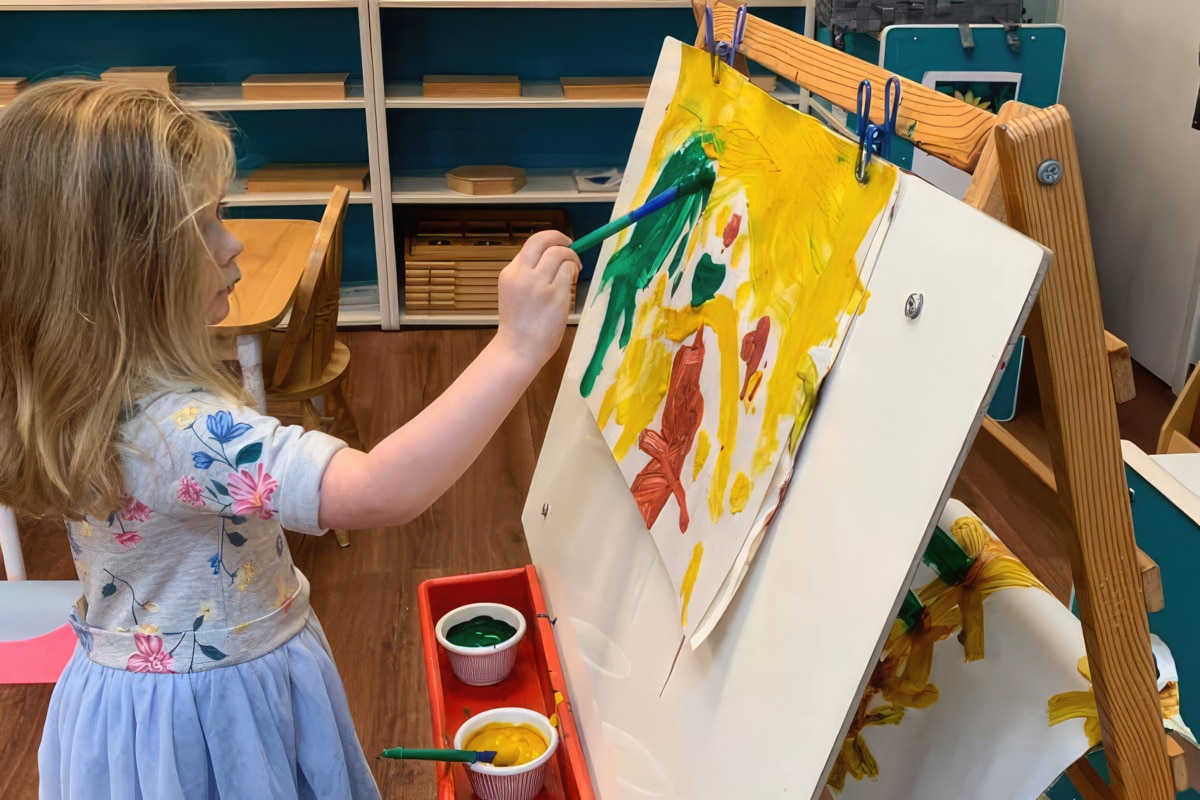 Hands-On Art Activities Diversify Their Learning
Exploring the lives of famous artists and composers, including Monet and Chopin, your child dives into the tasteful world of art. They learn to mimic artistic techniques through hands-on activities, giving deeper meaning to their lessons and strengthening their understanding of complex concepts.
Gardening Nurtures Care & A Sense Of Responsibility
Not only does your child enjoy the tranquility of their outdoor environment, they learn responsibility and independence tending to an onsite garden. As they care for their plants, they learn to appreciate nature and become more conscientious of the natural environment around them.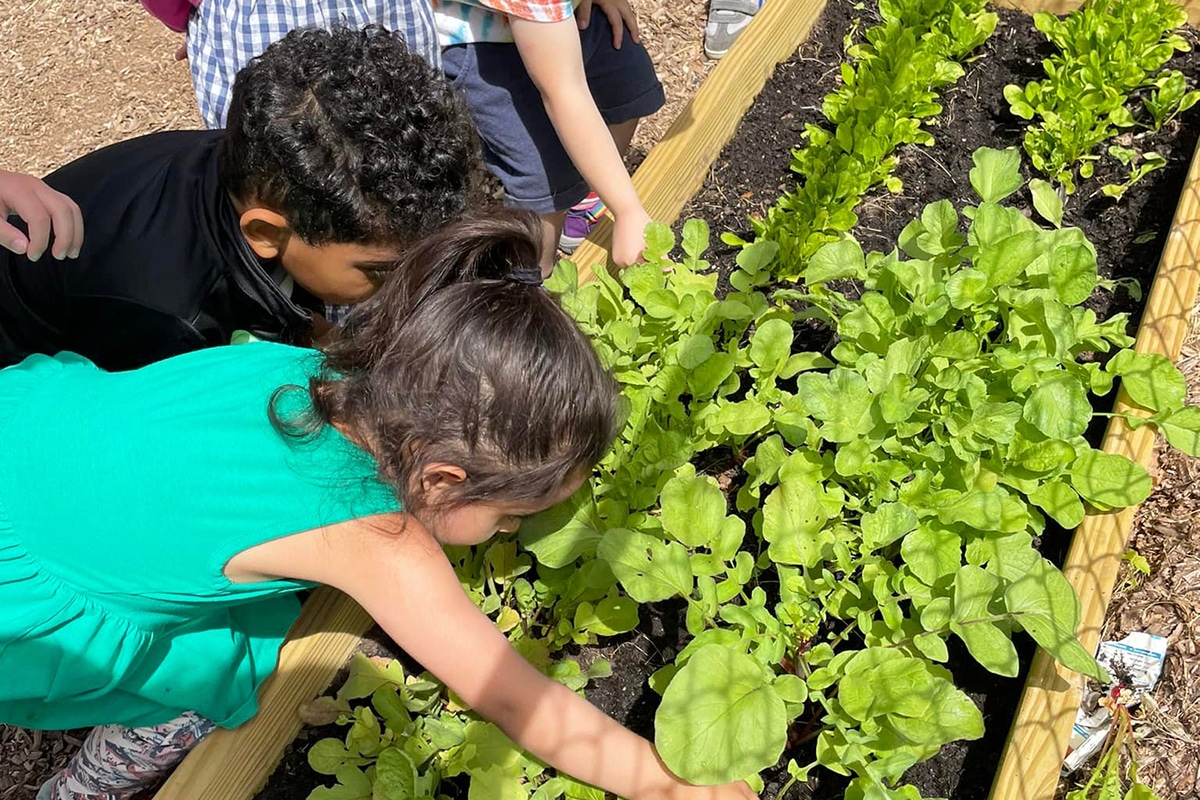 Montessori Techniques for Pre-Reading!
Montessori Techniques for Pre-Reading!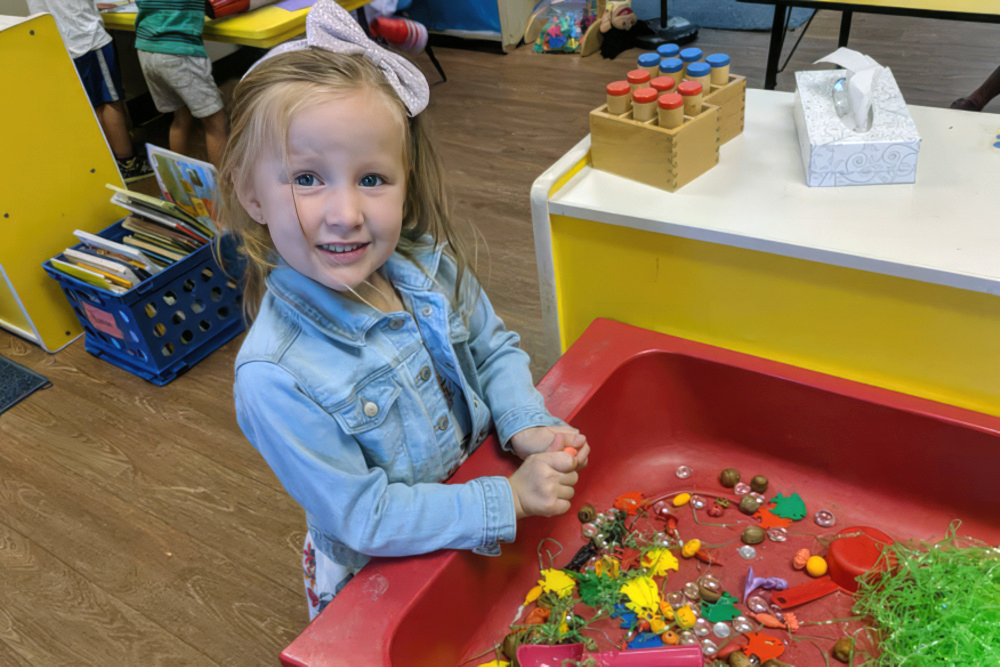 Prepared For Life With A Whole-Child Approach
Your child's enriching and challenging Montessori curriculum helps each child reach their full potential in all areas of life. Hands-on activities in the prepared environment encourage social skills, emotional growth, motor skill development, and cognitive advancement.
A Fine Arts Program, STEAM, And Montessori
Expertise Bring Out The
Brilliance In Your Child.