Your Child Will Blossom And Shine
Over 20 Years Of Excellence With Authentic Montessori Education
Montessori Preschool & Child Care Center Serving Frederick, MD
A Classroom Is Designed To Be Your Child's Teacher Too!
The Montessori classroom itself acts as a primary learning tool. Your child learns best in a neat, orderly, and meticulously prepared space. Montessori lessons engage the children and promote concentration, focus, and problem-solving skills.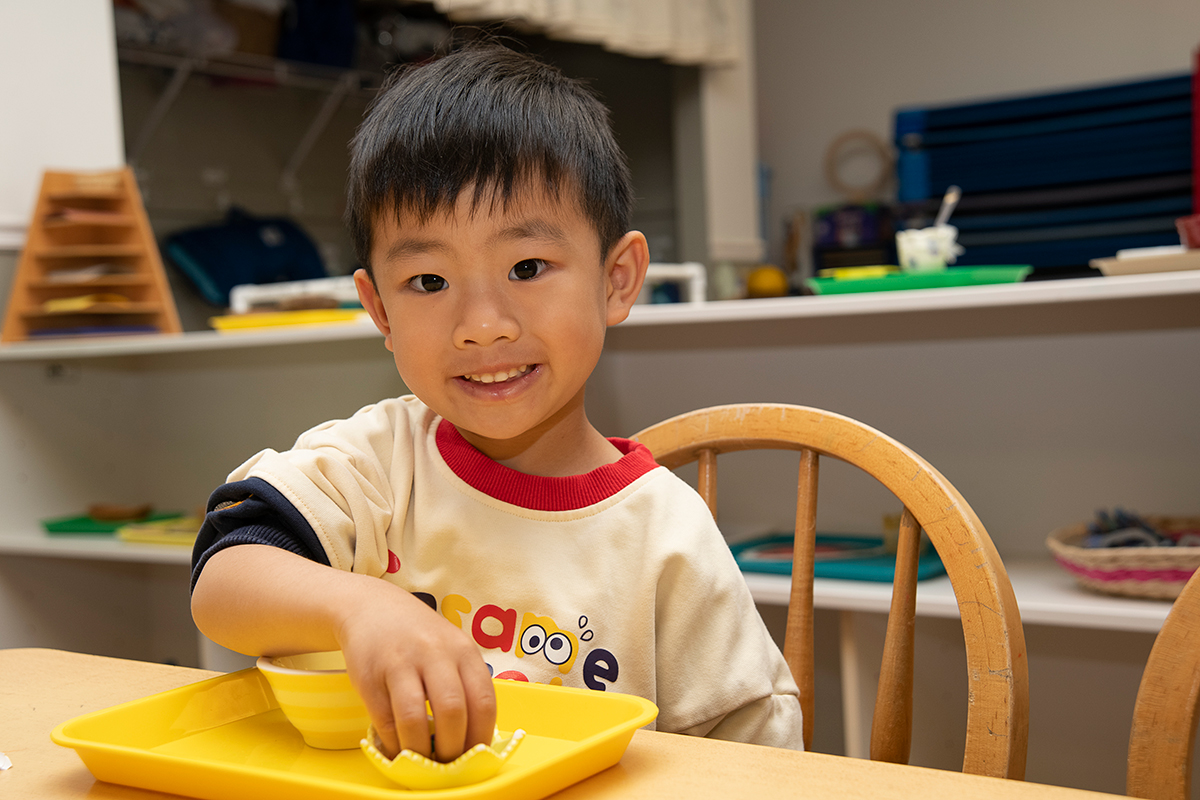 Essential elements of the Montessori classroom are: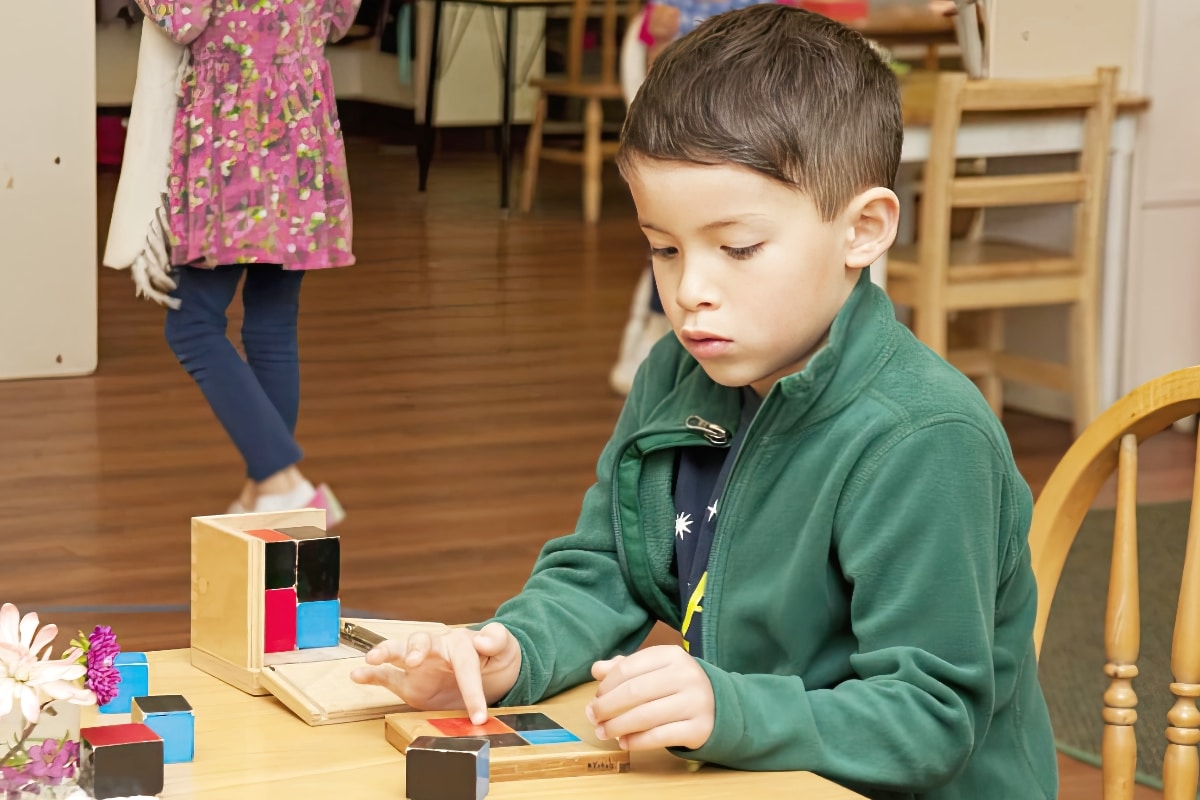 STEAM Activities Are A Part Of The Curriculum
The process and method of Montessori teaching and learning give your child the tools to learn as they take responsibility and ownership of their education. Montessori work is hands-on and involves children doing. It's a beautiful thing to see!
Strong Language Skills Begin At Infancy And Last A Lifetime
Honing your little one's pre-reading skills has a lasting impact on educational outcomes later in life. The Montessori method approaches language in a unique way that promotes literacy from an early age.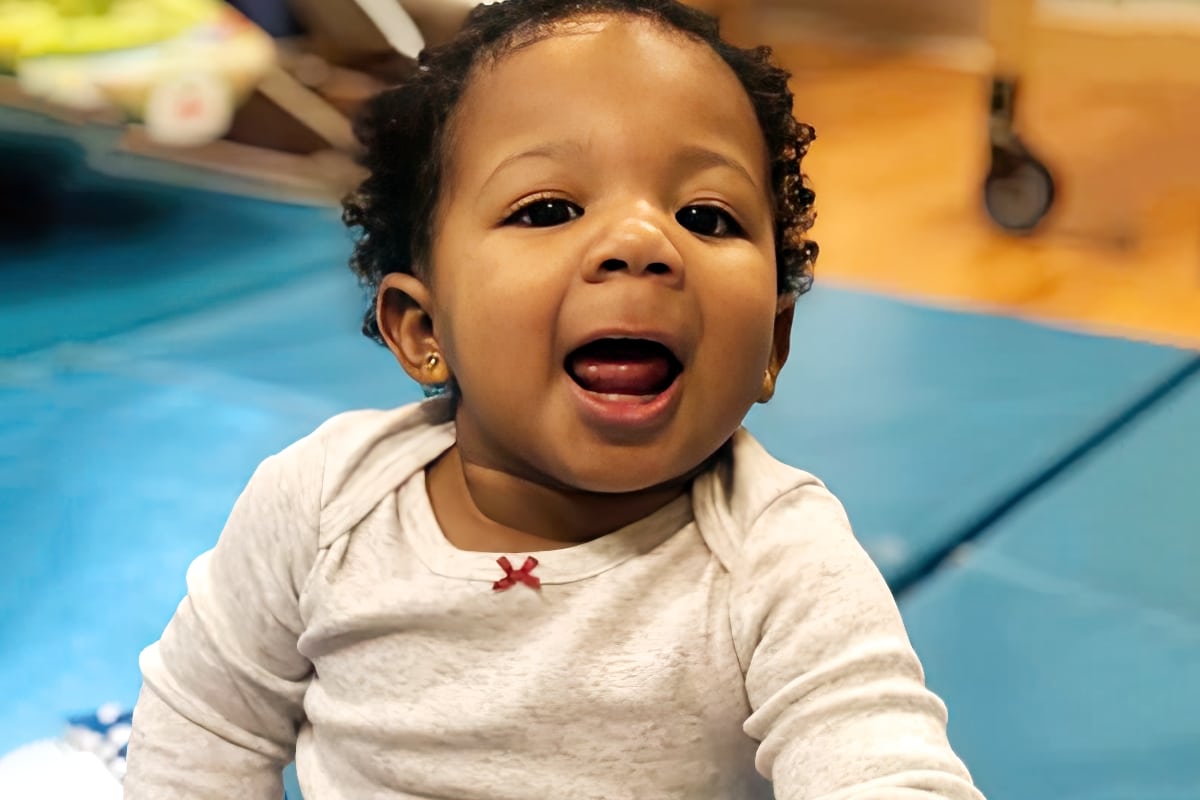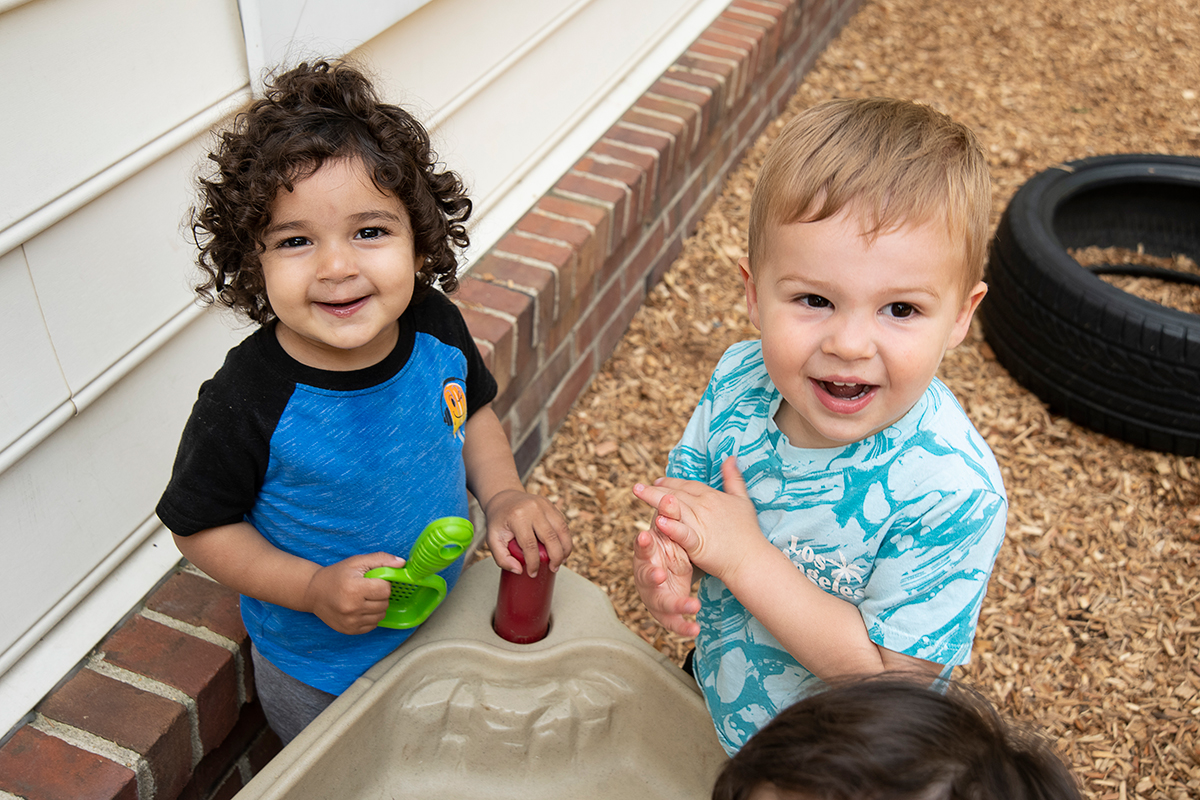 Over Two Decades Of Care & Loving, Expert Guidance
With over 20 years of excellence, your child gets the gentle guidance they need to transition through their first milestones. Your child becomes a capable, accountable, and knowledgeable adult in the hands of early education experts.
Voted "Most-Loved" By The Families We Cherish
Trust you have made the right choice since accolades include the Frederick County Family Friendly Award for a small business, a nomination for the Business Ethics Award, and HulaFrog "Most Loved" awards, illustrating a commitment to quality early childhood care and education.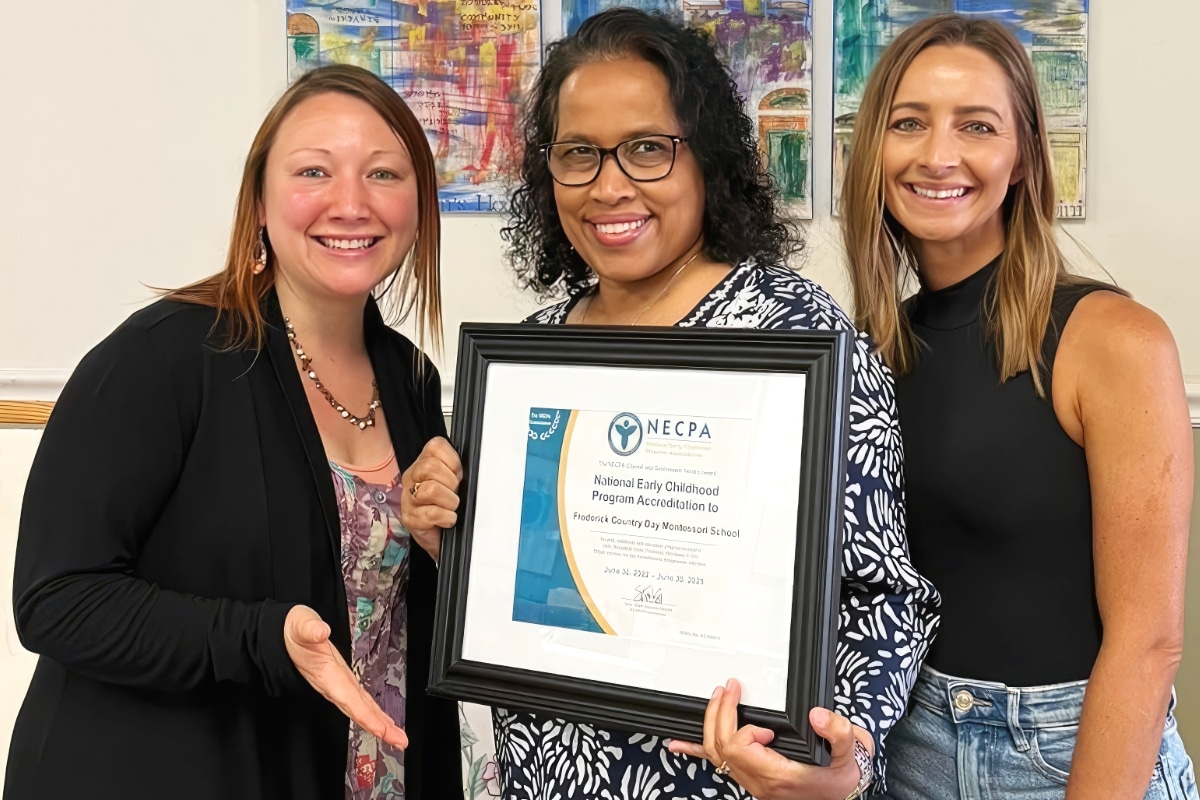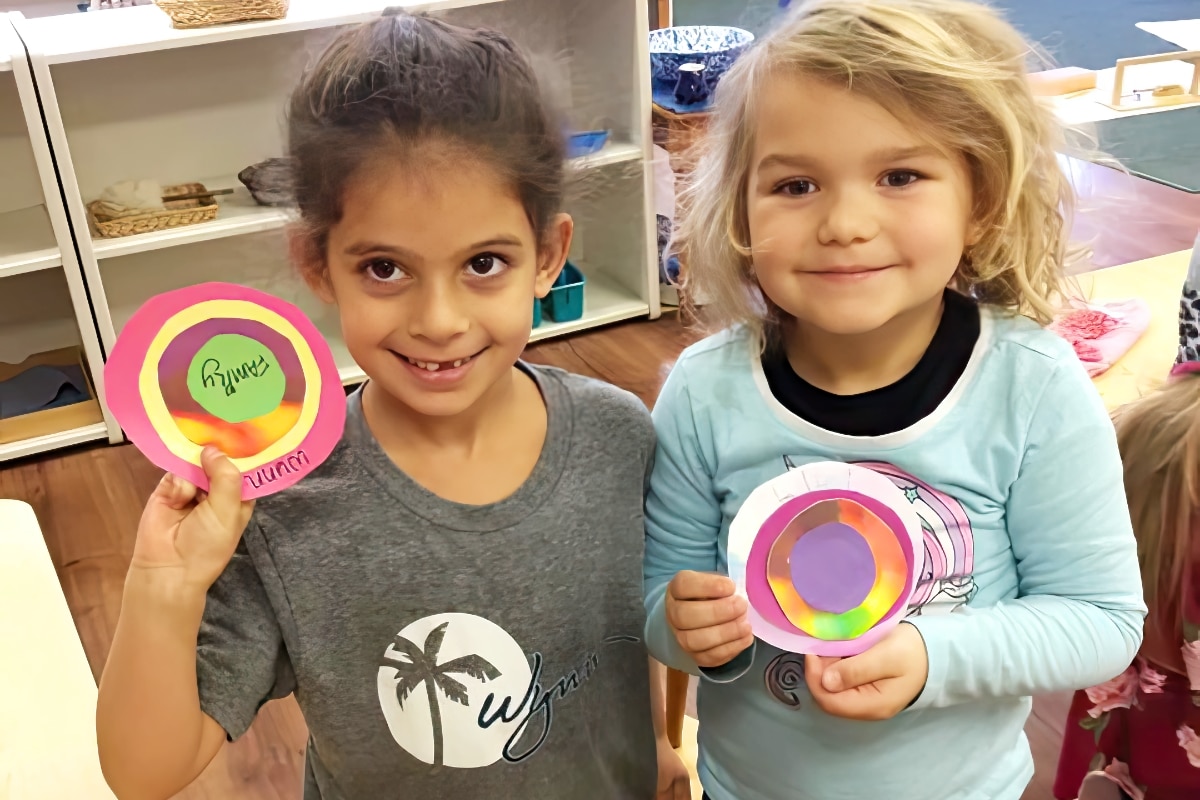 Montessori-Certified Teachers Make All The Difference Now
Your child is in experienced hands. Teachers are Montessori certified in addition to achieving higher education degrees ranging from Associate to Master's degrees. Your child is guided by the very best regarding the Montessori Method.
Arts, Music, Yoga and Spanish Are Extra Specialty Programs
Your child gains confidence through new mediums of self-expression, has fun with physical movement, and experiences a deeper understanding of the arts. A few of the enrichments activities your child experiences daily: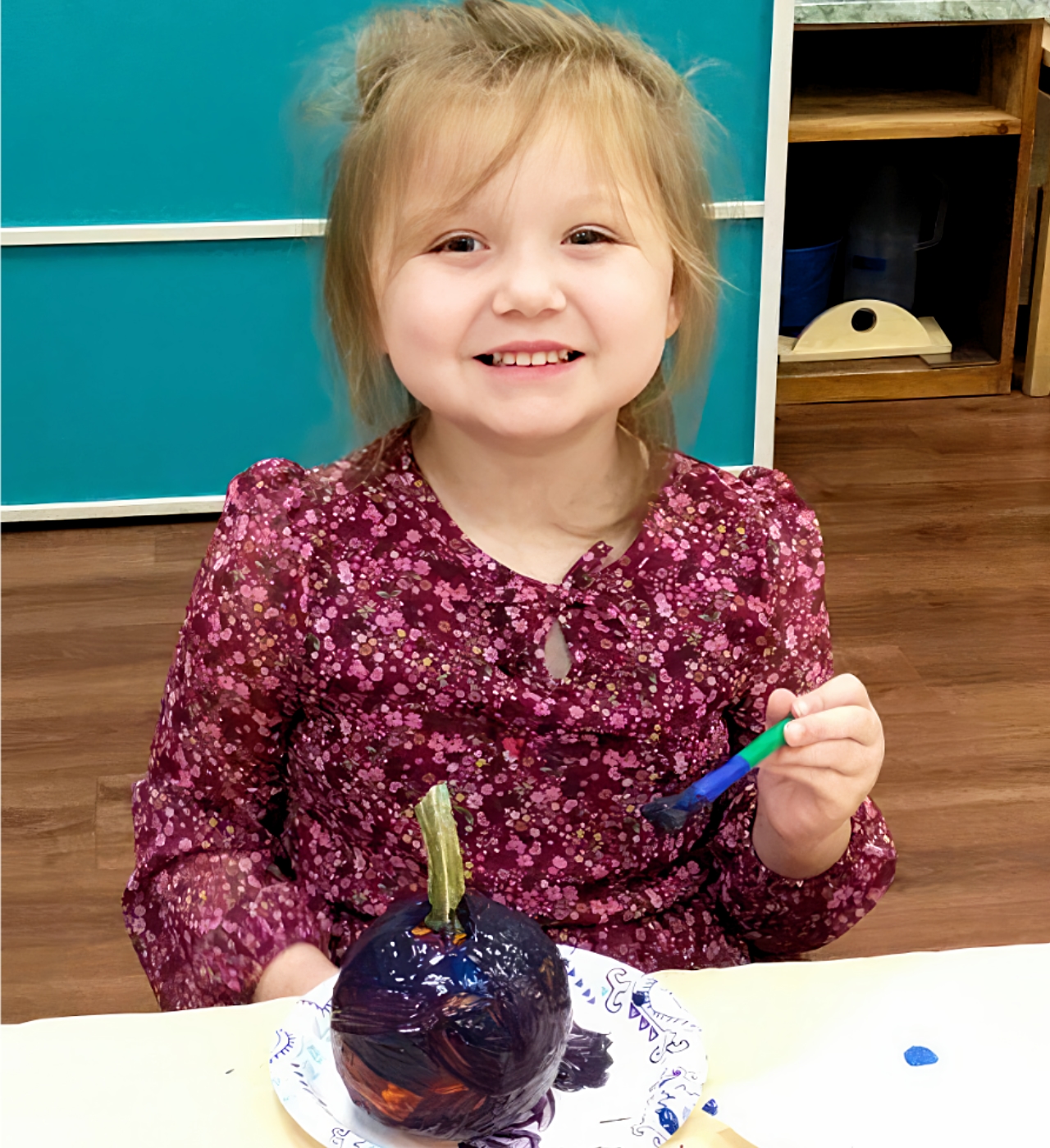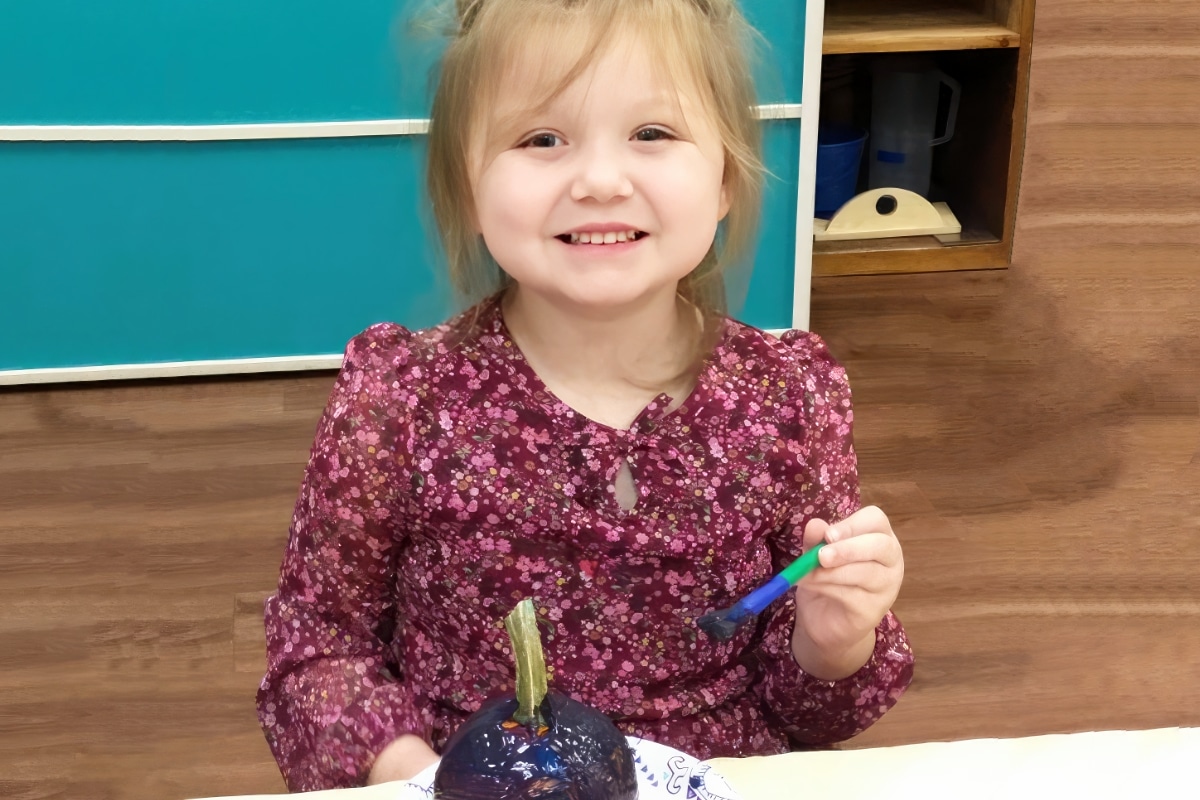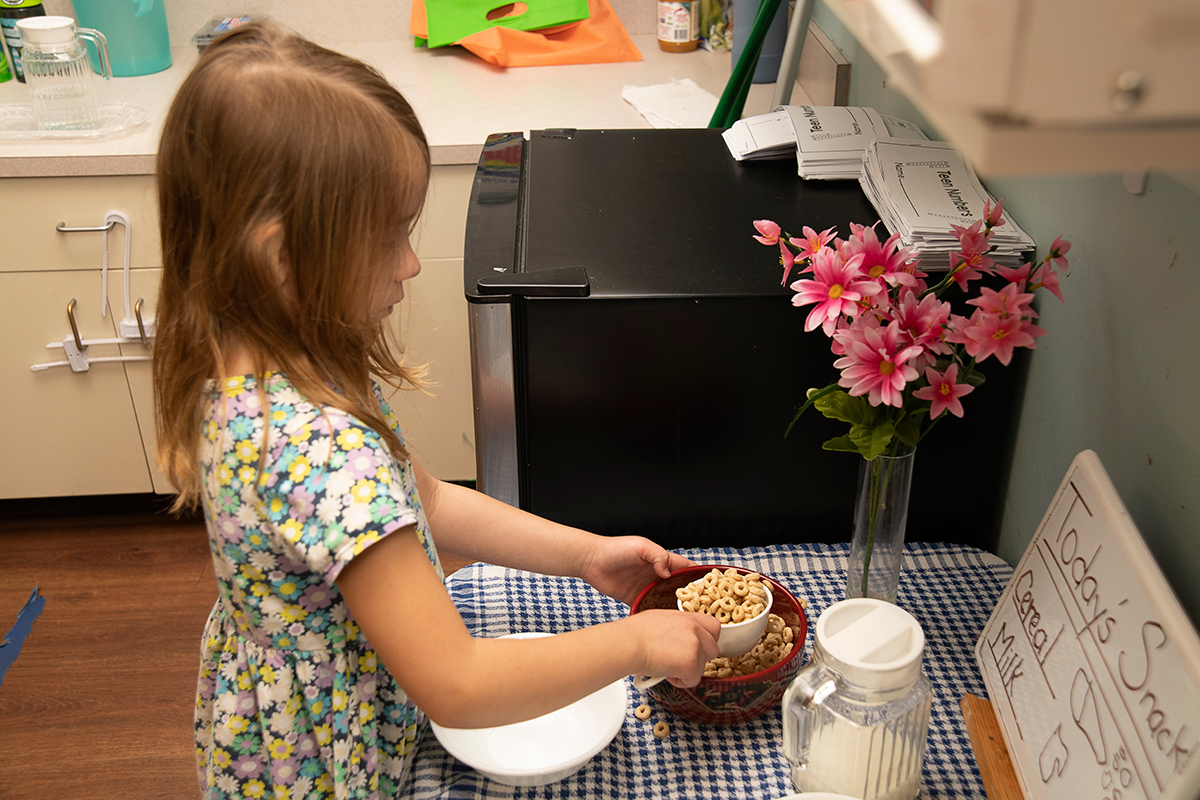 Practical Life Skills To Use For The Future
Your child practices setting the table, pouring water, zipping, buttoning, and learning how to tie laces. These things promote concentration and focus while strengthening their fine motor skills, allowing them to be independent in their daily activities.
A Calm, Warm, Welcoming Atmosphere Enhances Learning
The Montessori Classroom is called the Prepared Environment, and they do just that for the children. They are beautiful, child-sized, inviting, and subtle in colors and ambience, and the materials on the shelves invite the children's inner being to want to explore.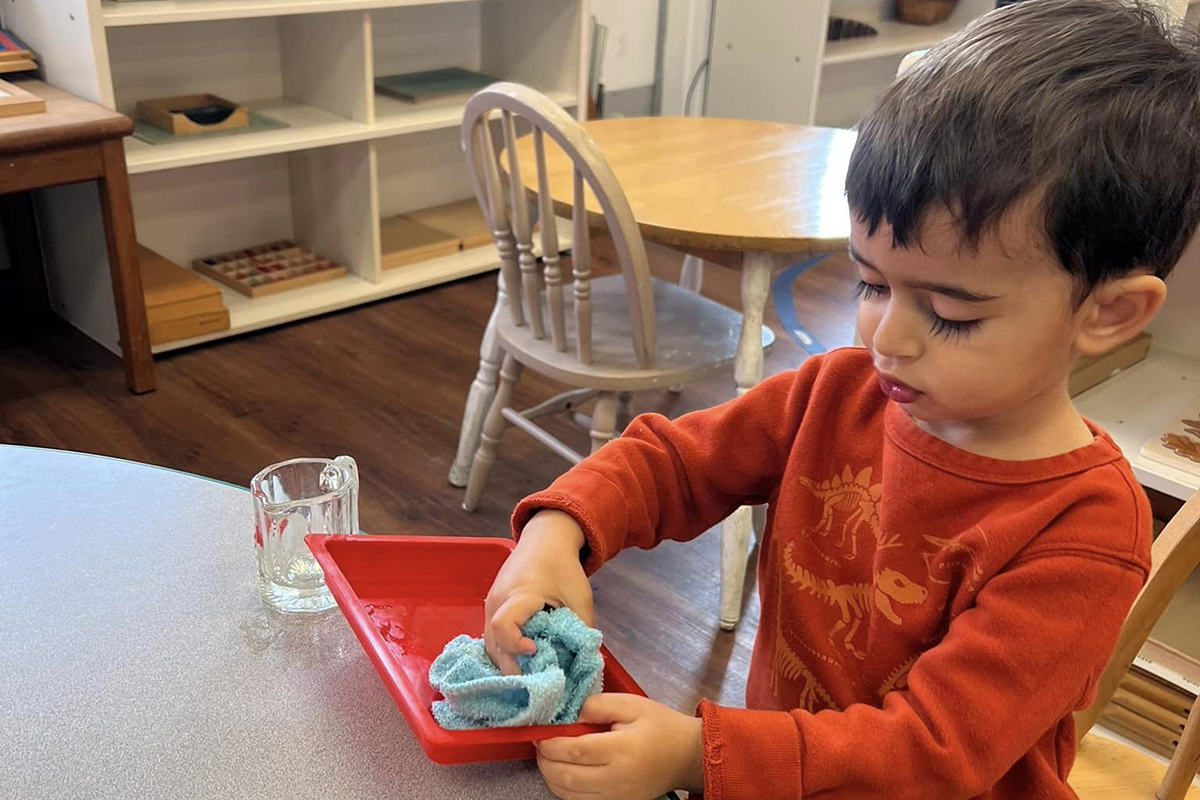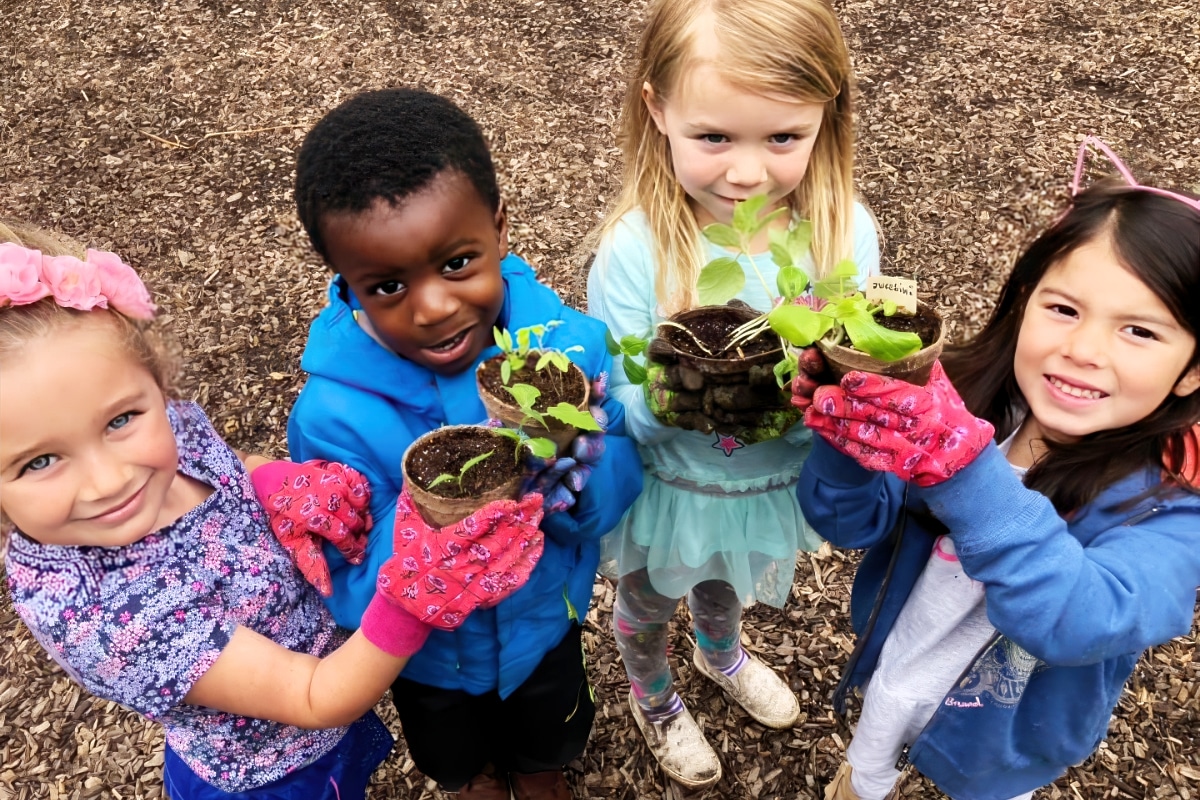 Gardening Empowers Your Child With More Hands-On Discovery
Nature-based learning teaches responsibility and conscientiousness. Tending to a garden shines a light on the life cycles of plants while empowering your child to appreciate their role as a nature advocate energized by fresh air and sunshine.
We Collaborate With You To Boost Your Child's Experience
Receive daily digital updates on your child's day so you remain connected to the school even when on the go. You also have an opportunity to attend Montessori Parent Education courses in addition to Toilet Learning Bootcamp.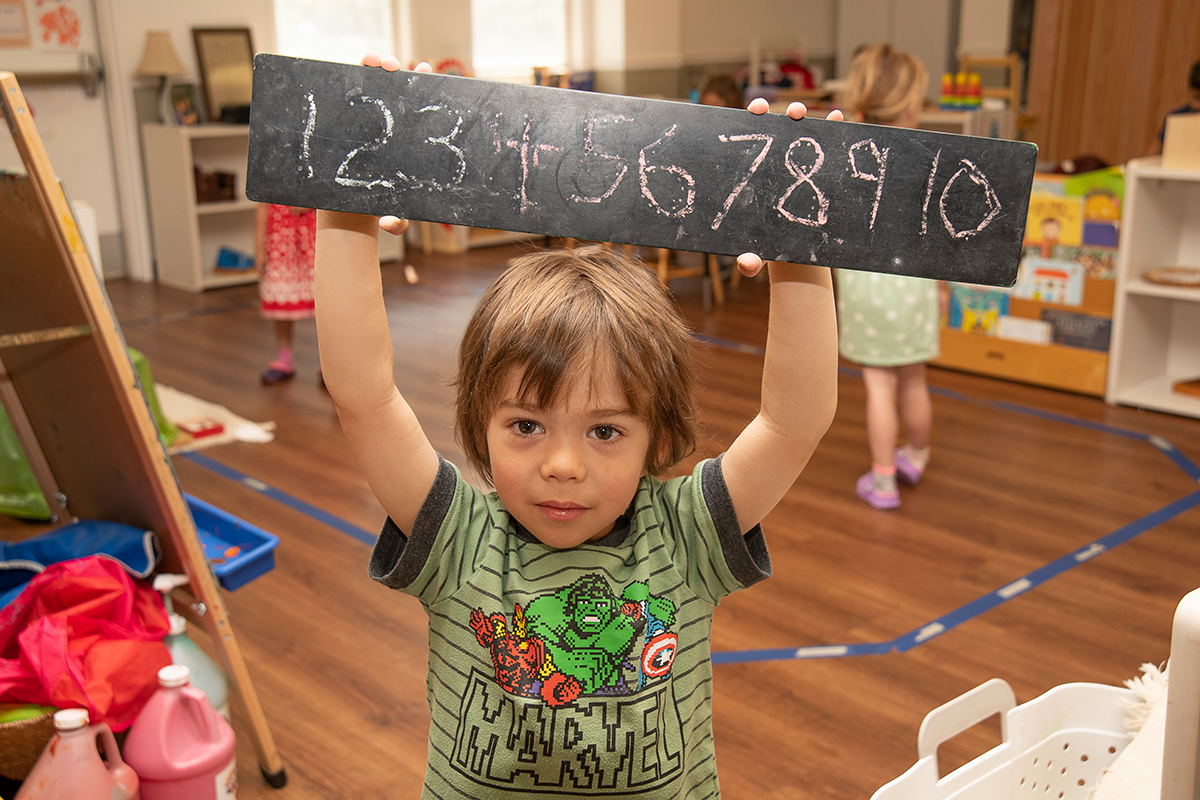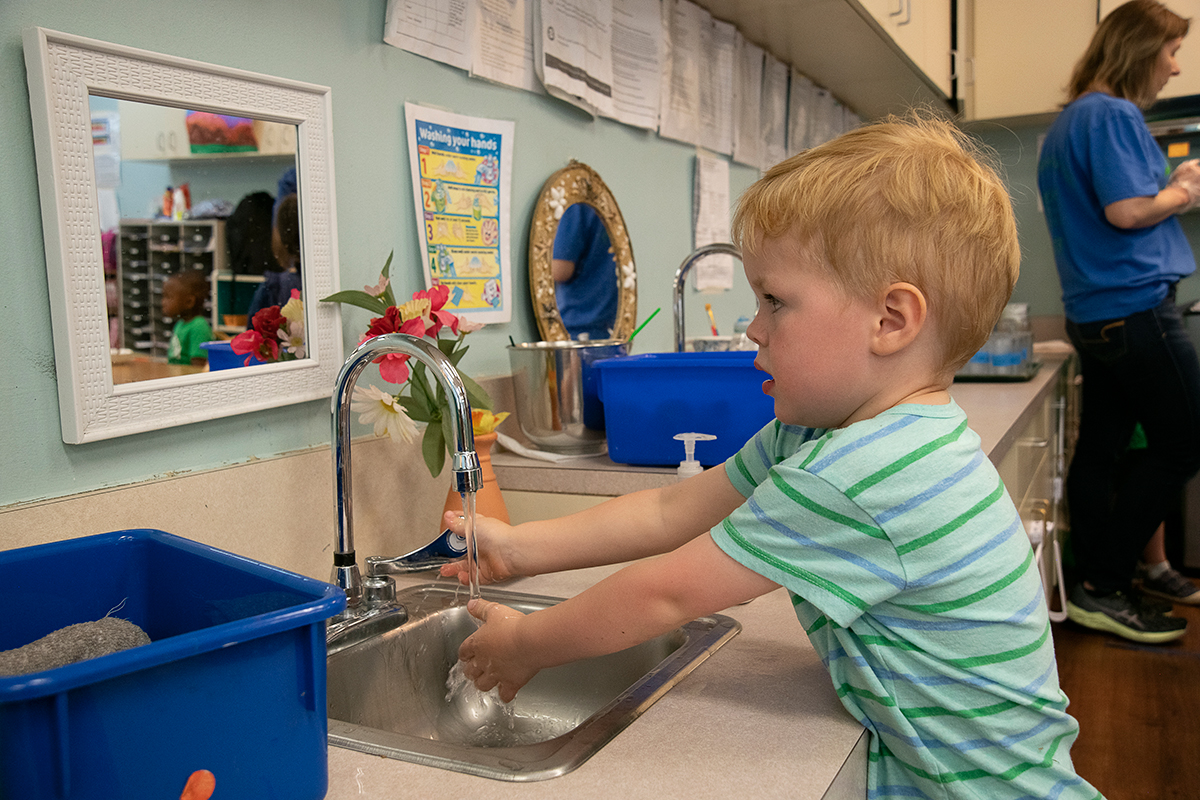 Yes, Health And Safety Will Always Come First, Always!
A dedicated on-site cleaning staff keeps your child's work and play spaces cleaned, sanitized, and disinfected, safeguarding germs to keep your child healthy. Fenced-in yards and trusty security cameras ensure your child is in a safe environment.
Yes, We Offer Tuition Support Options
Hear What Parents Have To Say...